Delivery Information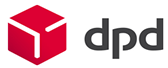 All orders placed by 2:30pm GMT will be shipped from our UK warehouse the same day ! Orders placed during the weekend will be despatched on Monday. Delays can occur if we need to investigate mistakes made during the checkout process or any other order irregularity. To avoid delays, please be sure to confirm the accuracy of billing and shipping information. During the Christmas period, we cannot guarantee a next day delivery. However, we will endeavour to do our best subject to traffic and weather conditions being favourable.

SHIPPING RATES & DELIVERY INFORMATION

Free shipping for mainland UK orders over £200 ( Subtotal ) - This offer does not include Saturday delivery.

Zone A ( 1-2 working days, £8.00 per order) — All postcodes in England & Wales, parts of Scotland.

Zone B ( 2 - 4 working days, £13.00 per carton ) — Ireland, Northern Ireland, Scotland Highland, Belgium, Netherlands, Guernsey, Channel Island, Luxembourg, Austria, Denmark, Czech Republic, Poland, Italy, Germany, France


Zone C ( 3- 4 working days, £17.00 per carton ) — Slovakia, Spain, Hungary, Portugal, Slovenia, Sweden, Latvia, Lithuania, Croatia



Zone D ( 3 - 5 working days, £25.00 per carton ) — Estonia, Finland, Bulgaria, Greece, Greek Islands, Romania


Zone E ( 3 working days, £42.00 for the first carton then £18.00 extra for each carton ) — Switzerland




Zone F ( 4 - 6 working days, £55.00 for the first carton then £32 extra for each carton

)

—

Norway, Serbia, Iceland, Bosnia Herzogonea




Zone G ( 3 -5 working days, £ 75.00

per carton

)

—

Malta,

Cyprus




Zone H ( 3-5 working days, £92 per carton )

—

United States



* Subtotal £250 = One carton, subtotal £500 = Two cartons, this doesn't apply to Zone A

If there are excess items in, or items missing from, your order then please contact us within 24 hours of receipt to enable us to rectify the position as quickly as possible. Thank you
As soon as your credit card,debit card or bank transfer payment is confirmed, or funds cleared if you paid by cheque (generally this takes up to 3 working days) we will ship the goods the same day or next working day .
Once your order has been dispatched, you will receive a dispatch email which contains a link to track your order . All customers that have provided us with a mobile number will receive a text message with delivery updates. On the date of your delivery a text will also be sent to give you an estimate of delivery times. (UK only).

A signature is requested upon delivery. If you're not in when our couriers first try to deliver and they cannot find a safe place to leave your parcel, they will leave a card and then attempt to deliver it two more times over the next working days. Follow the instructions on the card left by the courier to arrange a redelivery of your order. If you would like to specify a safe place or a particular neighbour for your parcel to be left with, you can add these instructions in the space provided on the checkout page.

All dispatched goods are fully traceable.Whilst we do everything in our power to ensure these prompt deliveries, we cannot be held responsible for delays incurred by organisations or circumstances beyond our control. Also, if you have any special delivery instructions, please let us know when you place your order.