About US Mobile
BAGS & ACCESSORIES THAT REDEFINE STYLE

LS bags thrives on premium quality. We ensure
our products are always up to the mark by
manufacturing bags that are classy and
unique. We supply handbags, clutches, purses,
shoes, hair fascinators and other accessories to
retailers by pairing our creative skills with competitive
prices. Whether you are a budding business or
a large retailer, we would be pleased to seal
the deal with you.

Our customers can entirely rely on us for their
stock so that they can have a moment to themselves.
Variety and Quality
Cement our Foundation
Fashion evolves every day, but style is stable. Our bags and clutches maintain a balance between the two. We add to the collection every week, and each addition comes in an array of colours so that your customers have the chance to choose whichever they like best. We believe that the full beauty of a design can be exhibited only when it is created in different colors. Variety is what makes
choices easier; that is why we make certain its importance is never lost.
At LS Bags, members of diverse backgrounds
are valued for their innovative approach to
designing products. Our creative team is
headquartered in the UK, and our factories
are based in China.
There our craftsmen wholeheartedly dedicate
their time and expertise, following all labour
rules, to create shoes and bags that do not
compromise on quality.
NO DISTANCE IS TOO FAR TO COVER
LSBAGS GLOBAL SUPPLY
If you are an online business or a shop owner,
looking for ordering top of the line and chic
handbags and shoes in bulk, let us strike off
this relentless search from your to-do list by
offering you our services. It doesn't matter
which continent you are located at. We supply
to retailers around the world with customers
mostly based in the UK, Europe, and Africa.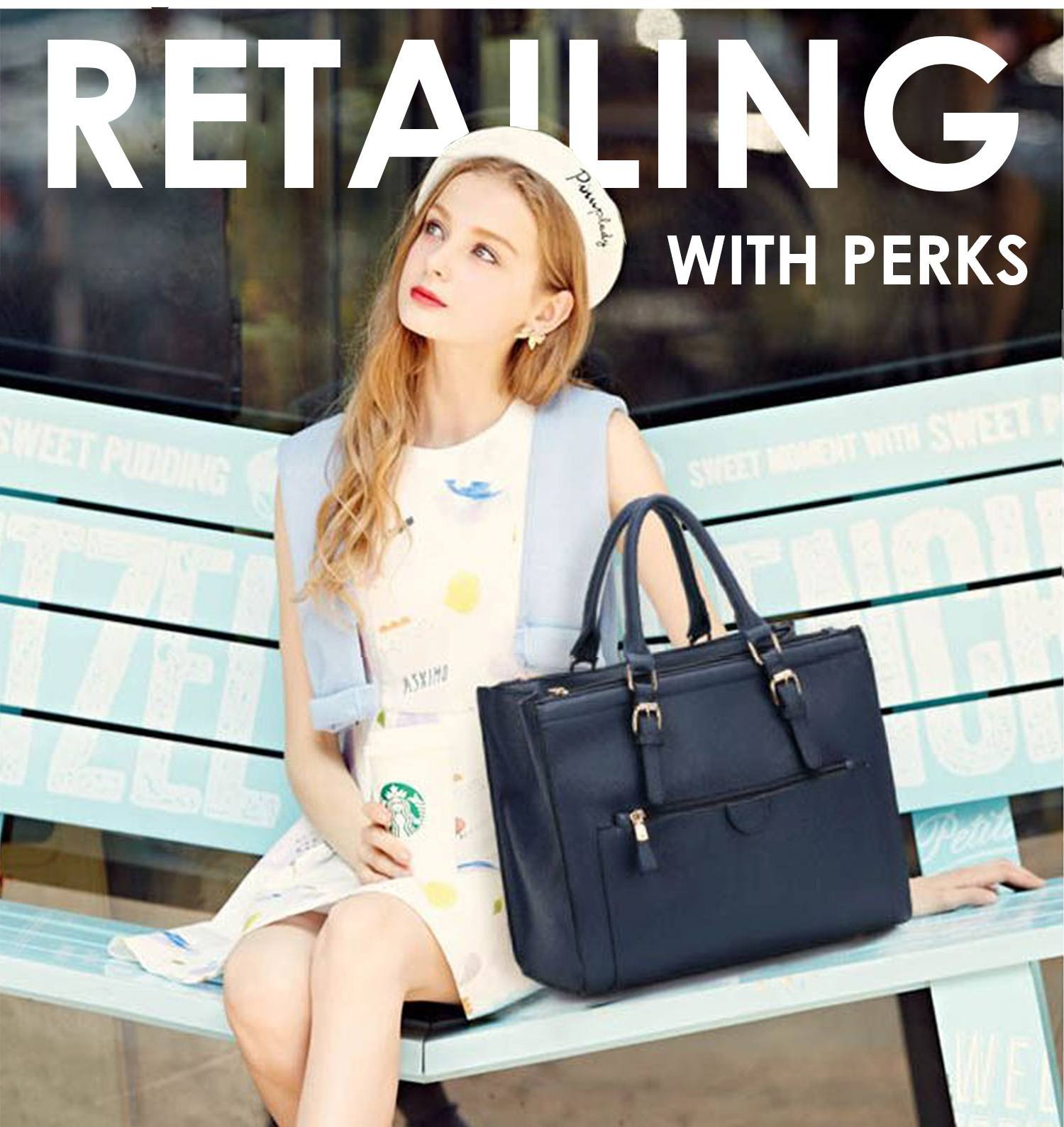 LS Bags came into existence with the sole aim of supplying handbags, clutches, and accessories that are an expression of variety, style and quality. Our attention to details ensures that every single item you are supplied brings in profits. Each product is sewed with precision and expertise making certain that there are minimum returns and negative feedbacks from retailers. Every piece is professionally photographed to aid in proper online marketing. Prices for our goods are set low whereas our customers sell them for high retail prices, adding to their gains, earning more than 20,000GBP in profits per month.
QUALITY CONTROL AT IT'S BEST
There's no compromise on superior standard; a product is displayed on LS bags only if the sample is approved. The materials used for crafting each product are of the finest quality, and their manufacturing is done with expertise. Our bags are mostly made of faux leather whereas our clutches are of silk, satin or hardcase. We make sure that each bag is convenient to carry and spacious. From the handles, clasps, zips to the metal feet, everything is trendy and top-end.
A Process of Convenience
We understand that ease makes things better. That is why ordering
our goods is free of hassle. LS Bags website runs on premiere and high-speed
servers with high-end security. All you are required to do is create an account, browse, select and go ahead. Our system takes all the necessary steps for ensuring smooth transactions.

We offer three payment options so that our customers can go for whichever method they find most convenient. All sales are final, however, in case there is any mismanagement in packaging or fault from our end, we hold the responsibility for that and promptly handle returns.
CUSTOMERS
FIRST


Your security is our prime concern. Therefore, we take all essential measures to protect your information. For making your business even better, we give special offers and
promotions to long-term customers who shop regularly with LS Bags. If you still have questions, you might be able to find your answers on FAQ page.

Have something to say?

We'd love to hear from you. Your feedback is
precious to us for improving our services for you.
PROMOTIONS
Free shipping for mainland UK orders over £200 ( Subtotal )
£10 VOUCHER when you spend £100-£200 in a single transaction
£20 VOUCHER when you spend £201-£500 in a single transaction
£50 VOUCHER when you spend £500 or more in a single transaction
CONTACT US
NEED ASSISTANCE?

EMAIL US AT : INFO@LSBAGS.CO.UK


INTERNATIONAL CUSTOMERS

EMAIL US AT : INFO@LSBAGS.CO.UK
Postal address:



UNIT 6A (press 10 for intercom),




SWAN LANE MILL NO 3




HIGHER SWAN LANE, BOLTON




GREATER MANCHESTER




BL3 3BJ, United Kingdom




© 2023 LS WHOLESALE
ANNA GRACE LONDON LTD - LSBAGS.CO.UK
ALL RIGHTS RESERVED.
COMPANY NUMBER 12257856